Joy of the Morning
"There is no better way to start the morning than on a deserted coastline with nothing but the sounds of the waves hitting the shore and the birds singing. This image is the perfect reminder of the pure joy that can be found in the beauty of nature if we're only willing to seek it out."
- David K. Beavis
Image can go up to 140" wide in Tryptic format — contact us for additional sizes and pricing.
Share "Joy of the Morning"
INQUIRE ABOUT "Joy of the Morning" >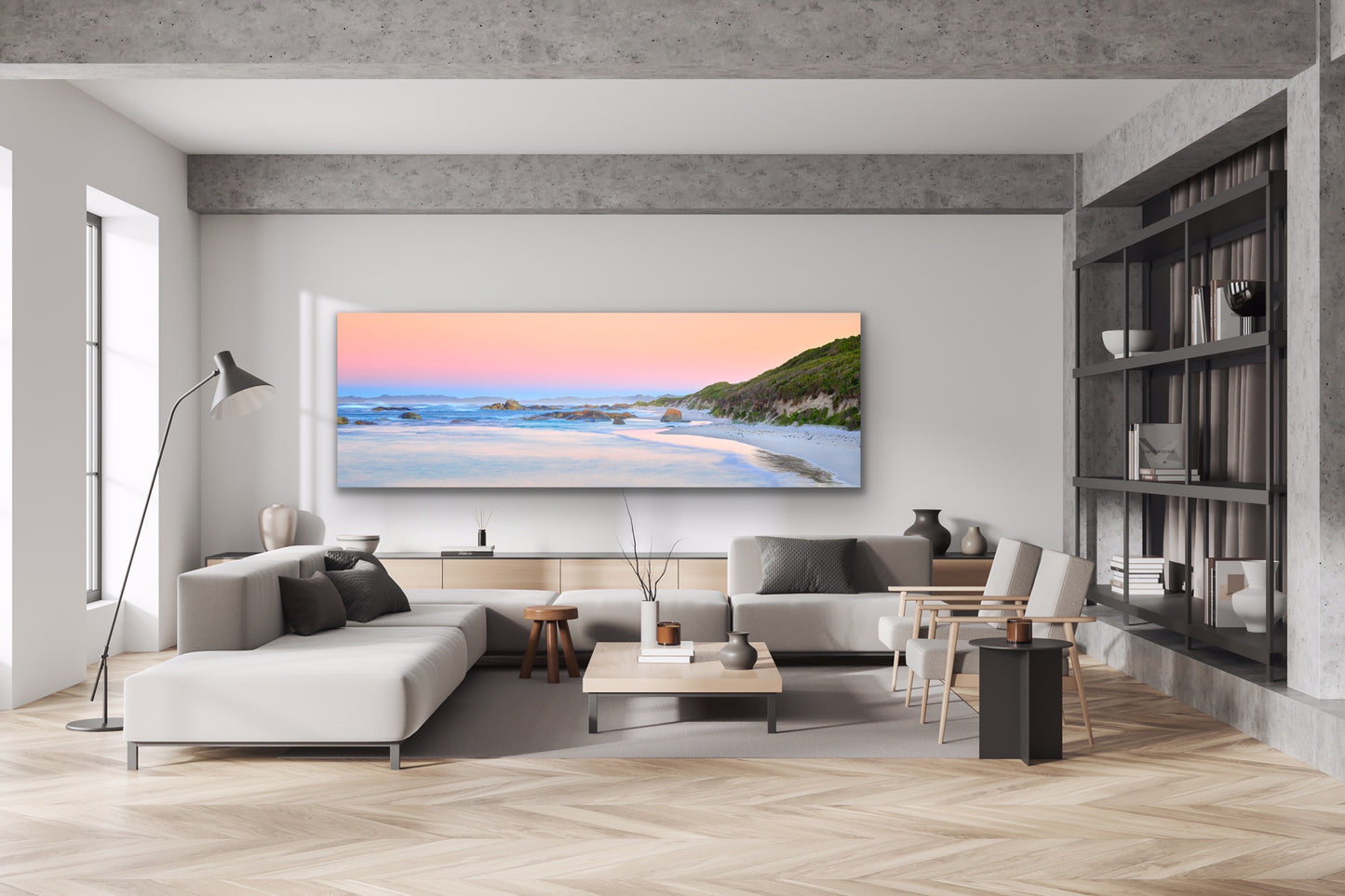 Sizes

16.6 in x 50 in
20 in x 60 in
23.3 in x 70 in
26.6 in x 80 in
30 in x 90 in
33.33 in x 100 in
36.66 in x 110 in
40 in x 120 in

MEDIUMS

Limited Edition artworks ships in 4-6 weeks. Interested in a size or framing option not available online? We are here to help! To speak to an Art Specialist, please click the link below.

Get in Touch
Artist's Choice
Share
Take home your favorite David K. Beavis Limited Edition image in our Artist Choice Print format. These accent pieces are 16" inches on the longest side, printed on our giclée canvas, and are the perfect addition to the smaller spaces in your home, office, or studio.

Artist Choice Prints are signed by the artist but are not numbered within a collection.
View full details